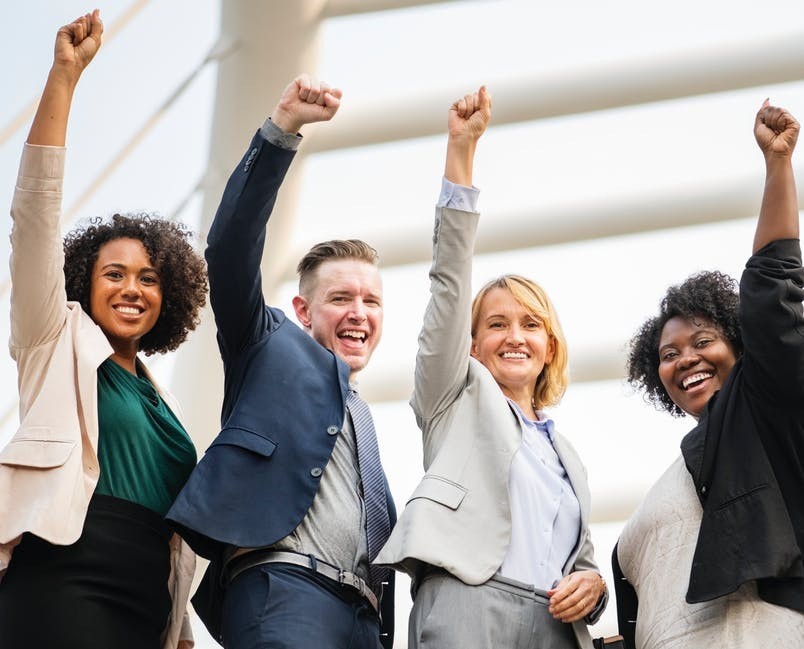 uplevel
[adjective] Having greater capabilities or a higher version number.
It's that time… Time to uplevel your business, and maybe your life, as well, but you're not sure how. You search online, and you find a variety of solutions being offered, such as learning new systems or strategies, taking faster action, setting goals, and even attending a 5-day retreat. All very three-dimensional, wouldn't you say?
Everything Is Energy
In this day and age, it's possible to uplevel practically everything in ways that many aren't, yet, aware of, and I would say that it's highly unlikely that you would be reading this if you didn't already have this knowingness. Learning new systems and strategies will always be a benefit to you and your business, but it isn't required for you to uplevel your business for success today. Today, like, right now, today… you don't even have to wait, and here's why.
"Everything is energy and that's all there is to it. Match the frequency of the reality you want and you cannot help but get that reality. It can be no other way. This is not philosophy. This is physics." ~ Albert Einstein
Everything is energy. Everything! You, me, your business and all that creates your business, including the shrub and the light post outside of your buildings entrance. Scientists have proven that energy is the building block of all matter. 'Everything' IS energy. So, wouldn't it make good sense that changing the energy, and, in turn, raising the vibration, of something, that it, too, would change, and change for the better?
Infuse 5D Energy Into 3D Awareness
We are all beings of light connected to energies that can transcend anything that can be imagined. Fifth-dimension energies are here and are available to those who have learned to connect to them. Infinite possibilities await when you and/or the concept of your business is energetically infused and aligned. When you are aligned, so is all that serves your highest and best, allowing you to uplevel your business for success and more.
The Universal Sphere® can be used to energetically uplevel your business by infusing the perfect universal resonance, bringing in the energetic vibration of perfection, into the physical location of your place of business or into the concept of your business itself. Through this energetic vibration of perfection, all that exists related to your business can be infused with this resonance to assist in manifesting greater success on every level.
Infinite Field of Possibilities Hold  
Solutions to Everything
Everyday challenges occur in business whether you are working as a sole proprietor or a large corporation, and now you can connect to solutions for everything. I feel it's important to also share that while possibilities are infinite, solutions mean the best and highest good overall from the fifth-dimension rather than the limiting third-dimension. Trust that should an outcome be different from what you had in mind, it is for the best and highest good for your business and/or you, long term, moving forward.
Examples:
Team disharmony.

Solution could be harmony for all to work together, or it could be that it is of the best and highest good that a team member leaves the team.
Business couldn't be better, but it's time to take it to the next level.

Solution could be subtle changes occurring over time, or it could be instantaneous. Allow and invite infinite freedom from worry knowing that you can manifest the right situation with the right people and allow solution energy to take care of the rest.
Solution Energy Testimonies
Experience the field of possibilities and a renewed peace of mind as business and life gets easier when infused with 'Solution Energy'.
Here are three examples of the variety of results people have received from a Universal Sphere® session.
One month before my temporary work contract was ending, I didn't have anything in the pipeline, so I asked Shellie to do a Universal Sphere® to help me find a permanent job, or at the very least another contract. Honestly, while I was receiving the Universal Sphere, I didn't tell Shellie, but I had strong worry about how I would pay my families bills and put food on our table since I am the primary money earner. It's amazing as my contract ended with Company A on January 12th, and that same day, in the late afternoon, I received an email from Company B, who, by the way, had offered me my dream position 1.5 years prior, but had to rescind due to internal issues on their side. The new email told me that Company B had an immediate head of HR position available, the same job they had to rescind, and something I never expected to be offered again. I accepted their offer and I started the following week. I have continued to always say that this was my job. Now it is, and I'm loving life! ~ Cid K, December 2017
The neighborly credit union where my neighbors daughter works got a new general manager, a woman. This woman came from Chase bank and was determined to run the credit union like Chase. My friend's daughter and a couple other tellers were marked by this woman for ridicule. The tellers hated when she would come out of her office. The customers even threatened to go to a "bank". So I put a Universal Sphere around each of the tellers. Then I put one around the manager. I finished by putting one around the whole building. The next day, the manager stayed in her office all day, except to go out to lunch. She pretty much stayed in her office the next two months. That was when she was transferred. Now the tellers and customers are very happy. I must tell you're not every time I thought about the situation at the credit union, I intensified the LOVE in the Universal Spheres. ~ Beatrice D, Universal Sphere® Practitioner, May 2016
Stewie is a very cute Yorkie Maltese cross that belongs to a client. The client was very concerned as Stewie has become increasing aggressive. The client was not clear if this was due to their recent moves or perhaps an incident that had previously happened at the vet clinic. Apparently Stewie had been socializing with a very large Pit Bull in the clinic and then later when walking by him, Stewie lurched at the Pit Bull. Stewie had to be pulled out of the Pit Bull's mouth but fortunately was OK. He had always been one to jump up at other dogs but never aggressively and since this incident seemed to be always angry. During walks there always seemed to be an issue. I felt guided to do a Universal Sphere on Stewie and we coordinated a session for him. The client reported today that Stewie is a NEW dog!! He is very peaceful and calm, and during his walk today did not show any signs of aggressive behavior towards other owners or dogs. ~ Heather C, Universal Sphere® Practitioner, June 2012
"If you want to find the secrets of the universe, think in terms of energy, frequency and vibration." ~ Nikola Tesla
A Bundle of Energy
Remind your energy field to stay out there, expanding into the field of infinite possibilities when you receive more than one Universal Sphere® days or weeks apart. One session will create a shift. Multiple sessions will continue to expand your energy field and vibration. The longer this expansion takes place, the closer to the perfect universal resonance your vibration will be. More than one session can be purchased in advance, as a discounted bundle, and used over time at a predetermined scheduled pace in alignment to your desired outcome(s) or they can be used as you personally feel you have the need in accordance to availability of time slots via my scheduler.
24/7 Access
For those who can see the value of having 24/7 access to the Universal Sphere®, I invite you and your team to spend just one day with me to learn
how to connect and utilize this solution energy that you would be able to access at any time of day, any day of the week, for any situation you have before you… in business, with family, for your children, your animals, your plants, a neighbor, your neighborhood or town, to clear the energy of your business, your business office, your home… anything and everything. We all have the ability to connect with this perfect universal resonance for an infinite experience as an infinite creator of our lives. I host workshops on a regular basis in the Los Angeles area, and also travel for private workshops at your place of business for you and your team. Please request more information if this is of interest to you.
Uplevel Your Business with The Universal Sphere®
Stop working harder and start working smarter. In today's world, it's silly to struggle in three-dimensional ways when we have access to the energies of the fifth-dimension and higher. As they say, 'Solution energy abounds' and awaits you.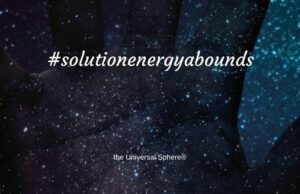 Energetic shifts and infinite possibilities are yours for the taking. Book your Universal Sphere® session(s) today!
 – Single Universal Sphere® Session
 – Universal Sphere® Bundle of Three Sessions

Please reach out with any questions you may have. I am here to help you uplevel your business, as your Universal Sphere® Practitioner Consultant and your Instructor should you and/or your team be ready to learn how to connect to the perfect universal resonance any time that you'd like.
In gratitude,
Shellie
"The harmonics of the vibration upon which the Universal Sphere is created is the energetic of the 'ideal vibration of the heart,' the vibration of the heart at its optimal level."
Learn more about the Universal Sphere® and the science behind it.

Shellie Powers is not a physician and make no claims, promises or guarantees. See our website Disclaimer for further details, at www.ThePowersOf.com