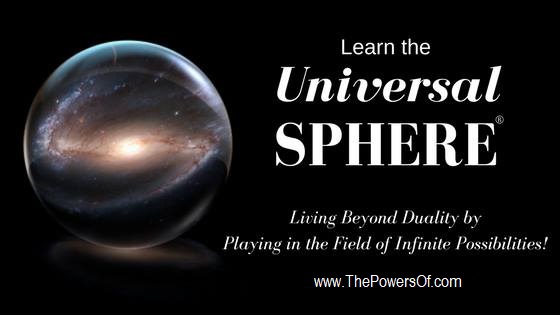 You are invited to attend one of my experiential 'Learn the Universal Sphere®' events.
Easy To Learn
The Universal Sphere®, aka "Solution Energy" is an easy to learn energy modality. This technique was brought through in 2011, and can be offered as a standalone or in combination with other modalities.
All Are Welcome
All are welcome. Whether you want to do the Universal Sphere® for yourself, start your own practice, or add to your current practice, this experiential workshop is for you.
Work With Universal Energies
On a practical level, learning to work with the Universal Sphere® gives you an easy way to bring the perfection of Universal Energies into your life, navigating the ups and downs gracefully, and increasing your manifestation of:
Better relationships
Clarity
Peace
Relaxation
Improved outcomes to events and situations
Healing
Upleveling life or business
Love
And, MORE!
What You Will Learn
In this seven hour intensive training, you will:
Learn what the Universal Sphere® is
Learn how to "feel" and connect with the energies
Understand the science and the many uses of the Universal Sphere®
Practice facilitating the Universal Sphere® for yourself, others in class, and from distance
Be qualified to apply technique in multiple ways as a Practitioner
Understand how to offer the experience to generate additional income
Learn how to create or add to an existing energy practice
'Learn The Universal Sphere®' Events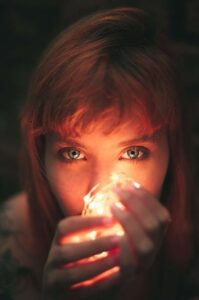 Join Shellie online, or in-person, to 'Learn the Universal Sphere®'. Check Shellie's Events often as classes are added regularly, and you don't want to miss her "Early Bird" registration discounts.
The Universal Sphere® has been taught in the United States, Canada, Australia, Japan, and Scotland, and we're always looking for hosts for new locations. Contact Shellie to learn more about host incentives and private events.
Completion of this course does not grant permission to teach. This course certifies you as a practitioner, which is a prerequisite for the Instructor program. Instructors must successfully complete the Universal Sphere® Instructor Training Program (USITP). Applications for 2022 USITP are now closed.
A Note From Shellie
This is one of the most UNIVERSAL tools you will ever learn. I am excited for you to feel the centered calmness and relaxation that this experience provides. Something that you will be able to gift yourself, every day, for the rest of your life!
In gratitude,
Shellie
Learn more about the Universal Sphere®…