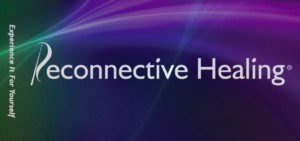 Researchers and scientist feel that Reconnective Healing® is a new level of healing that we can access for the very first time… a universal intelligence accessible to all.
Optimal State of Balance
Release expectations and receive. While this isn't what society teaches, it is all that you need to do to experience the Reconnective Healing® in its highest form, allowing it to transform your mind, heart, soul and body, mentally, emotionally, spiritually, physically, and in ways that may seem next to impossible.
The results of Reconnective Healing® tend to be lifelong, with only one to three recommended sessions, no further than 10 days between each. Once a significant shift occurs, you may benefit from further sessions, should you sense a need. When we interact with these healing frequencies that consist of information, energy and light, the results can be instantaneous. Studies of how these frequencies operate continue to defy our understanding of the mechanics of physics as the energy of Reconnective Healing® is said to be a tangible interaction with an "other-dimension" intelligence.
Restore Harmony and Coherence in Your Life
Studies of Reconnective Healing® have shown distinct beneficial transformation in our DNA in those who have received Reconnective Healing®, with consciousness, presence and awareness being the only tools needed. No rituals, arduous steps, diagnosis or procedures. At the forefront of its' field, Reconnective Healing® doesn't focus on symptoms, and is neither a treatment nor therapy… but, much more, returning you to an optimal state of balance. It's a return to wholeness, to life progress through alignment, balance and harmony.
Heal Others, Heal Yourself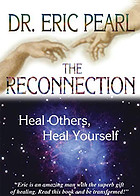 My first introduction to Dr. Eric Pearl and his work was when I read his international best-selling book, "The Reconnection: Heal Others, Heal Yourself".
I was seeking assistance for myself at the time, and was quickly drawn to this work, with a clear knowingness that I not only needed to experience it, but also wanted to learn how to access these reconnective frequencies to help others.
The documentary, "The Living Matrix", also features Dr. Pearl.
What Can Reconnective Healing® Help With?
Reconnective Healing® sessions are non-touch, in person or from a distance. It can benefit all living beings, including your pets, and is safe for all ages. The energy is not directed, but received where you need it most, to bring harmony and balance to you, whether it be physical, mental, emotional or spiritual.
Results may include:
Physical healing
Stress Reduction
Transitional Ease
New Awareness
Emotional Release
Balance
Inner Peace
And, More!
Accelerate Healing In All Aspects Of Life
Through a wide frequency spectrum, the Reconnective Healing® uses a new energy network which gives the recipient access to not only energy, but also to light and information, to restore harmony and balance on all levels. In this harmonic state, changes could occur in several aspects of your life, taking healing to a new level.
Learn more about the science of Reconnective Healing®.
Take Your Healing to the Next Level
Book your session(s) today to restore harmony and balance to you, your family, or your pets, that is unique to each. Contact me if you have any questions, or if you have interest in a customized family package.
It's my honor to serve you!
In gratitude,
Shellie
Shellie Powers is not a physician and make no claims, promises or guarantees. See our website Disclaimer for further details, at www.ThePowersOf.com