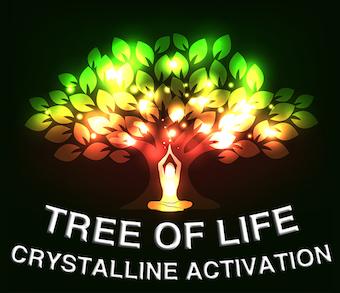 The Tree of Life Crystalline Activation is an energetic overlay that creates a unique way of manifesting into your reality.
Interactive Manifestation Assistance.
The Tree of Life Crystalline Activation is an energetic, holographic double terminated crystal shape that is placed in or around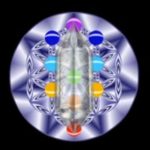 the human form, to be utilized physically and energetically on all levels of your being. This energetic "overlay" is interactive, and due to its crystalline nature, it acts as both a sender and a receiver of information, that you can program to work with and assist you in manifesting your life desires on the material, emotional, mental and spiritual realms.
What Do You Desire?
This activation assists in greater levels of alignment with the positive aspects of human life. As you program the structure, your "intention" is sent by the crystal out to the planet and Universe as it calls in and receives new information and understanding to fill in the pieces "missing" necessary for greater ease in your manifesting and realizing your desires and dreams.
Your ongoing interaction with The Tree of Life Crystalline allows you to work unendingly with the energy of manifestation, as you can choose to program for all that you desire… spiritual awareness, connecting with your soul mate, goals of financial wealth, and so much more!
THE WORLD IS YOUR OYSTER WITH THIS ACTIVATION ~ The High Council of Orion
Endless Possibilities.
The Tree of Life Crystalline Activation is a programmable energetic crystal from which its structure sends and receives information from the universe, allowing the recipient to vibrate at a new level, creating a unique way of manifesting. The information collected is sent into the crystalline energetic structure into the human who programmed the energy.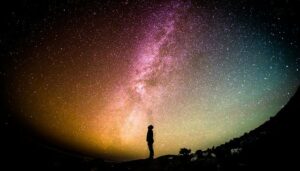 This activation helps to bring in what you need to assist in the alignment of people, places, events and things needed for your experience of your program. Being that it is "interactive", ongoing interaction on a daily basis is recommended so to strengthen and embrace the flow of information in and out of you to the crystalline and information grids which assist in this manifestation process. With practice, you will find that this only takes a few moments of time, allowing you to easily tune into and feel this energetic crystal that has been put into place.
Once you have manifested your desired outcome, you can then reprogram it, without the need of your facilitator, for something else. The original program is never lost, it simply allows you to add more to your experiences in life.
The Tree of Life Crystalline Activation is a ONE time activation that is equally effective in person or from a distance, even if you live in another Country.
Reprogram This Energy Again and Again.
Initially, the Tree of Life Crystalline Activation is programmed by your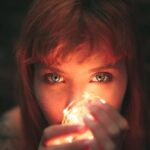 facilitator, based upon your wished program. Once you feel you have received those programmed benefits, like a real crystal, you will be able to follow simple instructions provided by your facilitator to cleanse, charge and reprogram this energy again and again with your new intention.
Accelerate Your Ability To Manifest Your Desires.
Always working in the highest integrity, possibilities and evolution of your soul and all involved, The Tree of Life Crystalline Activation will assist in your dreams and desires. Dream Big!
More about Activations… Order doesn't matter, just follow which speaks to you the most!
Your Unique Way of Manifesting
If you're ready to bring your wishes to life as you manifest your desires, book your 60 minute session for your one- time Tree of Life Crystalline Activation. Your future awaits you!

Please reach out if you have any questions, I am always here to assist you.

In gratitude,
Shellie
 
Shellie Powers is not a physician and make no claims, promises or guarantees. See our website Disclaimer for further details, at www.ThePowersOf.com