Benefits of the Universal Sphere®.
Shellie, Your Practitioner and Instructor
"I've been a certified practitioner of the Universal Sphere® since 2012, and became a certified International Instructor of the Universal Sphere® in 2018. I was trained directly by the Co-Founders of Soul Genesis, Paul and Holly Marwood. Holly is also the channel to which we receive ongoing information about the Universal Sphere® from 'Ishtara'. This work is amazing, and played a key role in my healing process of deep grief years ago. I feel blessed to have the honor to be able to share this powerful experience with those that are ready to uplevel their lives." ~ Shellie Powers, ThePowersOf.com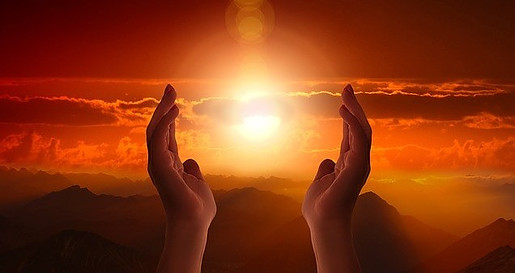 Channeled Teaching From Ishtara, 26th March, 2015
Channeled by Holly Hawkins Marwood
Transcribed by Paul Marwood
[Ishtara] –
"Welcome my name is Ishtara, and how can I be of service to you today."
[Paul] – "Dear Ishtara can you please tell us a little bit more about the benefits of the Universal Sphere® for those to receive it and also for those to learn about it?"
[Ishtara] – "There are many on the planet at this time who would like to learn to work with energy's beyond, for they feel it's a mystery and beyond their grasp and beyond their reach to be able to embody the power and the glory of the dimensions beyond. There are many who hold themselves back who say "I don't want to be a healer, and that's not my job, that's not my pathway." Yet they still want to work with some of these beautiful, non-physical energies. We would say that a great pathway for that is the Universal Sphere. Why is this? Because there is isn't lot of belief system around this. There isn't a lot of history or lore or lineages that allow people to feel right or wrong or good or bad about it. Once somebody knows how to work with the energies of the Universal Sphere, which are of the universe, they themselves are empowered to use it as they wish.
The idea that it steps beyond lots of rules and have-to's, that it has to look this way and be this way, and you have to move your hands in a particular direction, or your mind needs to be in the right place, or your energy needs to be in the right place, none of that matters. When you're working with the energies of this Universal Sphere you are working with the energies of the universe, the energies of "All That Is," and within that space it need not be defined as a particular thing, a way you do it, a way you don't do it, where you should use it, where you shouldn't, what state of mind you have to be in, or what state of mind you shouldn't be in, none of that matters. What you're really doing, at the core, is connecting to the field that is the foundational energy, that you are already within.
You're creating that conscious connection to the field of perfection, the "Perfect Universal Resonance," and allowing yourself to expand energetically to the place where you are in interfacing with that pure divine energy. As you do and begin to share it as you do in this very easily accessible experience of the Universal Sphere. You can begin to transform your life, and you are actually doing it because you are beginning to vibrate in a more close connection, a closer resonance, with your inherent vibration and the "Perfect Universal Resonance" of All That Is. As many of you know, the closer you get to source, the simpler things are. It's down in this dimension (3rd dimension) where things get very complex with rules and "do's and don'ts", but the further away you get from this dimension and you move closer into the perfection of All That Is, things get very simple. It is that energy that is infused into this Universal Sphere.
It can be used by each individual person in their own life and for the life of anyone they choose to offer one to. It can be brought into all the structures that you live and work in, such as your home or your office. It can help animals in your life. It can help situations, because ultimately what you're doing is not trying to be the God in your life to affect (a particular) outcome, but to infuse this energy which allows a greater level of flow. That greater level of flow is achieved and then one could say "healing" or "ease" has resulted from it. Does this make sense?"
[Paul] – "Yes!"
[Ishtara] – "What is desired at this time also, for those who reach out for some support for themselves, something they can use all the time, is that this energy is accessible to everyone. It matters not whether somebody is a child, a teenager, an adult, a grandparent. People can use this in their life whether they view themselves as a healer or light worker or not. For one does not need to go out and use this in a way that is in exchange as a practitioner would do. The beauty of this is that the Universal Sphere in the hands of each and every person on the planet, including the children, including the seniors, including the accountants, the doctors, the lawyers and the city clerk's, begins to shift consciously the vibration of all that's in and around. To begin to bolster, to begin to heal, to begin to trust in the ease and the flow and the connection. It creates synergy. It creates synchronicity because it opens up constricted energy to allow the natural flow to take its course more easily. The beauty and the grace of the Universal Sphere is its simplicity, is its ease of learning, and is the ease of sharing.
And from my point of view as Ishtara, the light of the world increases as more and more people connect with the Universal Sphere, and begin to use this exquisite energy flow in their lives."
Experience the Universal Sphere®
The Universal Sphere® can be used for people, (including children), animals, spaces, businesses, homes, rooms, gardens, office, etc. The Universal Sphere® is unique in that it can also be used for situations. It can be done in person or at a distance with equal effectiveness.
Learn more about the Universal Sphere® and the science behind it.
Learn the Universal Sphere®
Learn how to facilitate the Universal Sphere® for yourself and others. The Universal Sphere® can be used as a stand alone energetic tool, or it can complement other healing modalities, massage therapy, acupuncture, readings, etc.
Your level of experience with energy work doesn't matter. Newbie, or a 'Master', all levels are welcomed, including accompanied youth, 12+ years. The class curriculum is 7 hours, plus multiple breaks. To accommodate various schedules, classes may be offered as one-day intensive, two-day, or three-day, clearly identified in the registration process. There will be a lunch break added to the one-day intensive. Please check the events calendar for scheduled dates. Ask about private classes and hosting discounts.
Those who successfully complete this intensive course will be certified as Universal Sphere® Practitioners.
2019 Universal Sphere® Instructor Training Program (USITP)
Applications are currently being accepted for the 2019 USITP that begins in October, 2019.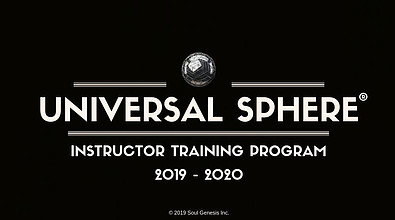 Teach the Universal Sphere® to future practitioners, families, your work place, community groups, special interest groups, coaching or mastermind group, or other specific segments of your community, and around the world.
Contact Shellie for details.